Students from St. Lawrence College's Music and Digital Media program participated in a hands-on arts field trip on Monday, January 31, 2022. The sophomore Integrated Arts/Installations class moved to downtown Kingston to visit Impulsean experiential installation that consists of sitting on swings to activate sounds and lights.
Students in the Music and Digital Media program explore a variety of subjects, ranging from traditional music studies to digital media, audio engineering and audio production, sound design, music composition for visual media, video production, ensemble work, art installations and several integrated arts courses. . Acquiring a diverse skill set puts them in a positive position for future careers in a world that increasingly demands that new employees enter the workforce with multiple talents.
The field trip was a mandatory visit for second year students of the Integrated Arts/Installations course. The aim was to inspire them in the development of their own culminating art installations which will be exhibited publicly in April. Past showcases can be accessed on the St. Lawrence College Music and Digital Media YouTube channel, where the upcoming spring showcase in April will be featured in the future.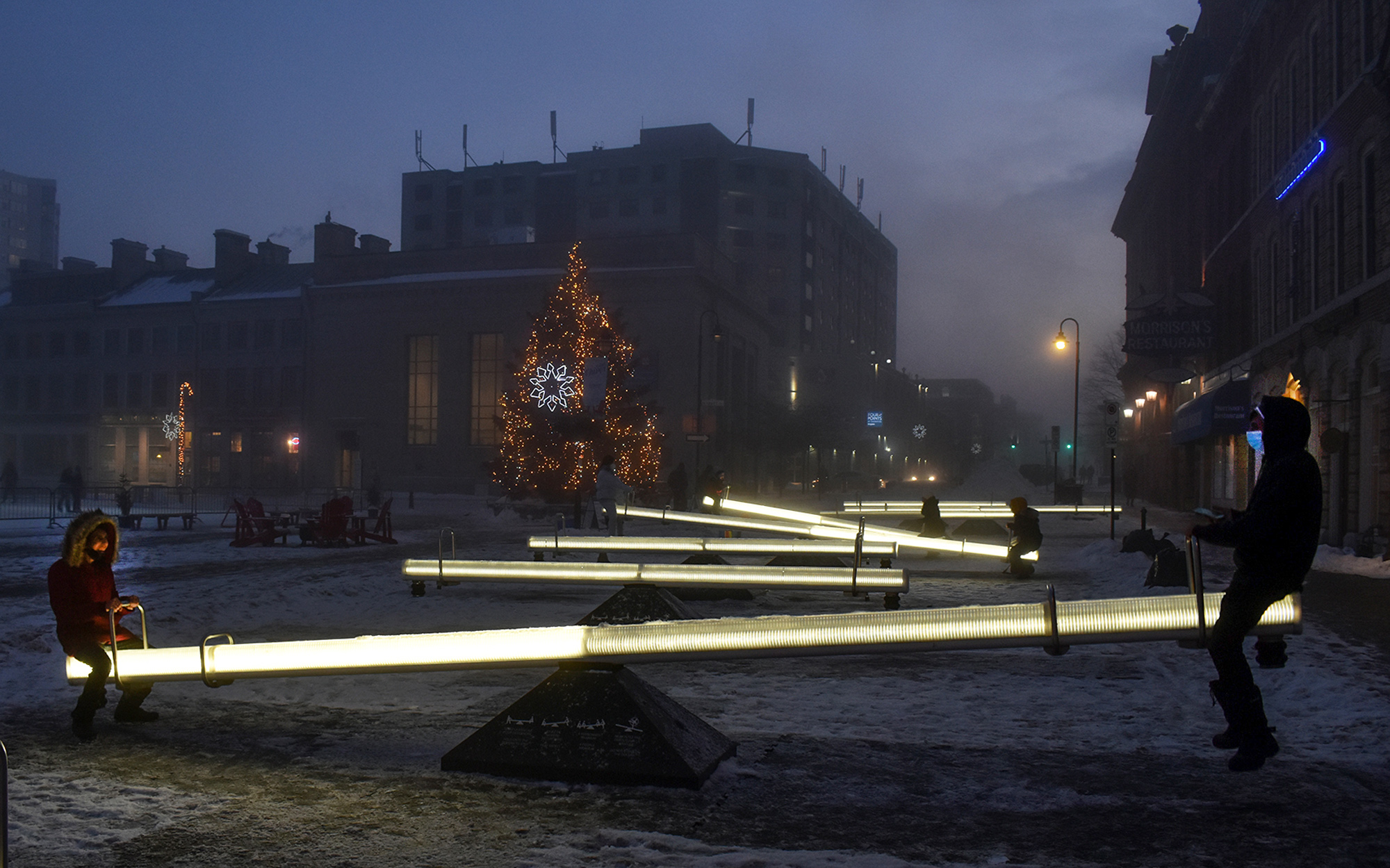 As part of the trip, students in SLC's Music and Digital Media class took their own photos of the experience. All the photos above were taken by these students. Impulse is the creation of Canadian design firms Lateral Office and CS Design.
---
Mark Aidan Bergin is a Kingston-based photographer, writer and educator. He is currently a professor at St. Lawrence College, and his work has been published in Kingston and Frontenac County, across the province and country, and around the world. Her Street Ballerinas Performance Art project is well known locally for featuring local professional ballerinas juxtaposed against some of Kingston's most iconic and unique sets.