Apple recently released the second beta of iOS 15.2, which protected children from nudity and Heritage for your iCloud account. Another useful feature brought by the beta for iOS is the ability to manually search AirTags that do not belong to you and can be used to track you, reports TheVerge.
iOS 15.2 beta 2 allows you to manually search for fragmentary AirTags around you
The new feature is part of the second beta of iOS 15.2, so it is not yet officially available as a stable release, and it allows you to manually search your environment for AirTags or other Find My devices that could be used to track you. The functionality is in a new "Items That May Follow Me" option in the Items menu of Find my app.
Once you initiate a scan, the app will report if there are any devices in your environment that don't belong to you that have Apple's tracking technology enabled. Helpfully, the app also gives you instructions on how to disable such a device if it is detected in your surroundings. In addition, the app also offers you the option "Help return lost items", in case the item accidentally ends up in your safe. This functionality replaces the previous "Identify found item".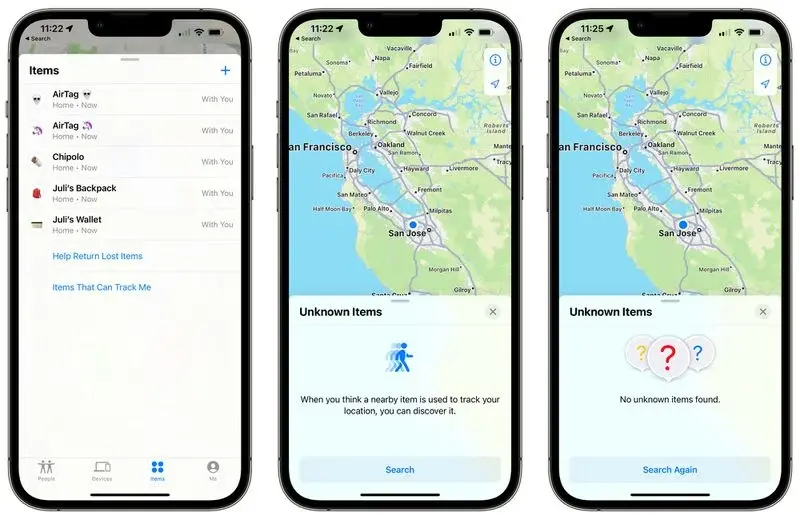 AirTags are Apple's answer to the popular Tile object tracker. They're designed to help you keep track of your keys, bags, or bike, or anything else you think you might lose. It can help you determine the whereabouts of your belongings in the event of loss or theft.
Of course, this type of tracking technology has raised some concerns. Critics said AirTags are also pretty good at tracking people and identified some issues in the security features Apple introduced when the trackers launched.
Then, in June, Apple went ahead and announced a series of initial measures to address those concerns. Initially, you had to wait until an AirTag had spent three full days away from its owner before starting to emit a warning sound. However, with the change mentioned above, this period has been reduced to 24 hours.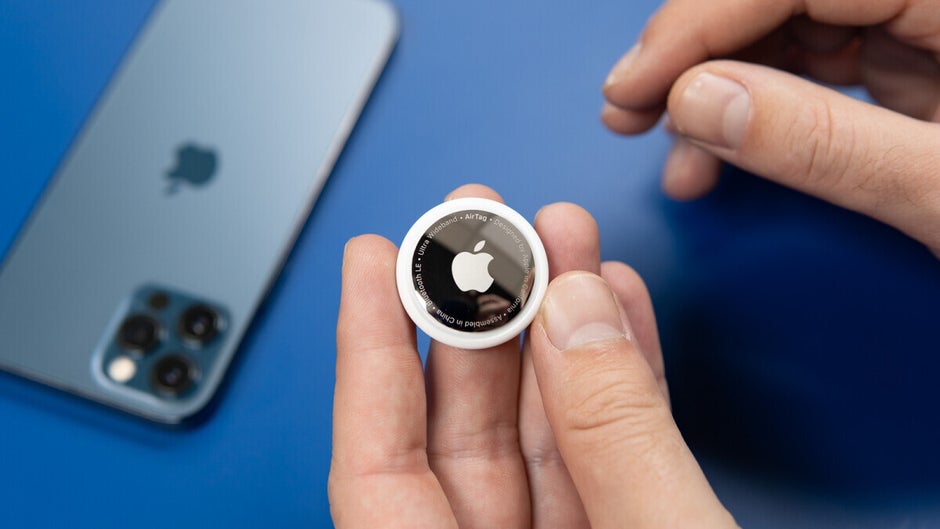 In addition, Apple has also announced the creation of an app for Android users that will alert them if unwanted trackers are detected in their environment. The app would launch later this year.
iOS 15.2 beta version 2 brings some other useful improvements
Recently we reported that the second beta of iOS 15.2 now brings legacy contact functionality for your iCloud account, personal information and death data. This program allows you to designate people as legacy contacts and they can access your account and personal information after your death. The information they'll have access to includes photos, messages, notes, files, contacts, calendar events, apps you've downloaded, device backups, and more.
The second feature brought by iOS 15.2 beta 2 is communications security for iMessage. This is a feature designed to protect children from nude photos sent to them. A warning will appear if children receive or send photos, including nudity, and the image will be blurred. However, the child will still be able to see the image.
Similar protections are in place if a child sends nude photos. However, this feature is not available on the iPhone by default. A parent or guardian must register a child for this feature through Family Sharing.
The update also has some improvements for the "Hide my email" option which generates random email addresses to sign in to apps and websites. You will now be able to tap the "From" field and use "Hide my email" in the Mail app. This will create a random address which will hide your real email but still forward it to your inbox.